Google Search

Search (Google!!)
Search Amazon.com
Home
E12
E24
E28
E30
E34
E36
Z3
E39
E46
X5/E53
ALL
Ron Stygar
Carl Buckland
Dale Beuning
Forums
Help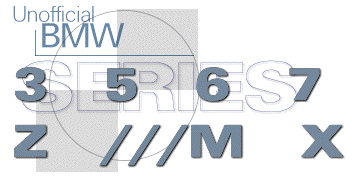 ---
Date: Sat, 26 Sep 1998 08:01:10 -0500
From: Bob Stommel <rstommel_at_iquest.net>
Subject: Re: [E36M3] Separated shock mounts

>Like Jim noted, you can remove/replace the rear shocks without jacking up the
>rear end. However, with a stiffer shock like the Konis or Bilstiens it does
>take a little muscle to compress and hold the rear shock to align the lower
>mounting hole while laying on your side. IMHO, pulling out the rear carpet
>and
>sound-deadening material is the hardest part, especially if you have a CD
>changer or some aftermarket stereo equipment in the trunk. If you make a
>small
>U-shaped cut in the carpet and sound-deadening material just above the shock
>tower mount you can avoid having to pull it all out. Saves mucho time. The
>carpet holds its form so well that you can barely tell it's cut. Bob,
weren't
>you the one who suggested it to me?
Yup. Cuts the time down to about 45 minutes the next time you have to R&R the rear shocks. Cut a half moon shape in the carpet with the uncut edge on the top to create a flap that can be lifted to access the top shock mount nuts.
Bob Stommel
---
Unofficial Homepages: [Home] [E12] [E24] [E28] [E30] [E34] [E36] [Z3] [E39] [E46] [X5/E53] [ALL] [ Help ]