Google Search

Search (Google!!)
Search Amazon.com
Home
E12
E24
E28
E30
E34
E36
Z3
E39
E46
X5/E53
ALL
Ron Stygar
Carl Buckland
Dale Beuning
Forums
Help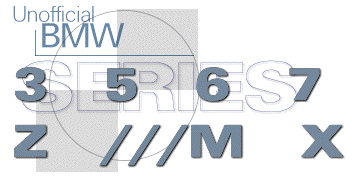 ---
---
From digest.v7.n328 Wed Sep 24 22:38:22 1997
From: "subecker_at_ix.netcom.com" <subecker_at_ix.netcom.com>
Date: Wed, 24 Sep 1997 19:43:42 -0700
Subject: 96/97 M3 front suspension mods

Some observations re: Neil Maller's post about realizing ~2.5 degrees = negative camber from swapping the front strut mounts in 96/97 M3's:
After swapping the front mounts, the negative camber is very visible; = based on appearance, it's not hard to believe that there is more than .5 = degrees of negative camber (despite what the folks at Dinan told me).
If the stock camber is .75 degrees negative (as Neil notes), .5 = degrees negative would represent .25 degrees more positive camber - this = just doesn't make sense. As I recall, the recent Car & Driver article = about the Dinan M3's noted Dinan's street camber of setting of .5 = degrees negative. I have some trouble imagining that Dinan dials in .25 = degrees more positive camber when setting up its performance street = suspension.
In any event: (a) the car corners like its on rails with the front = strut mounts swapped; and, (b) after (only) 3,500 miles, I have noted no = unusual tire wear.
Lew Becker
=20
Unofficial Homepages: [Home] [E12] [E24] [E28] [E30] [E34] [E36] [Z3] [E39] [E46] [X5/E53] [ALL] [ Help ]