Home
E12
E24
E28
E30
E34
E36
Z3
E39
E46
X5/E53
ALL
Ron Stygar
Carl Buckland
Dale Beuning
Forums
Help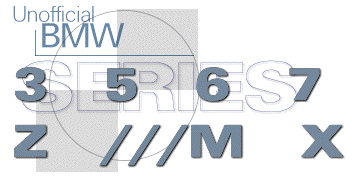 ---
Date: Wed, 11 Nov 98 22:41:59 -0800
From: "POWELL"<jim.powell_at_ada.com>
Subject: [E36M3] Re: [e36m3] Dinan Overpriced?

Looking at my receipts:
2 Bilstein Struts, custom valving and 2 custom shocks = 468 even from Off Road Warehouse.
Front and rear Racing Dynamic sways = 299 from Exclusive Auto Center.
H&R springs recommended by Roland. 1/4" lower than regular 29910.2s = 212 from Off Road Warehouse.
That equals $979 tax included.
I don't have camber plates. I'm going to pick up K-MACs after I get to be a better driver. Why waste tires if I can't overdrive what I have?
So I have a Stage 2 equivalent w/o the adjustability I'll never use. I like to drive fast in the hills and would leave it set for performance all the time.
My cost = 979 compared to 1520. Camber plates would make it what another 270? I know where I think I can get those for much less than Turner wants for them. I should know Saturday.
Jim
Unofficial Homepages: [Home] [E12] [E24] [E28] [E30] [E34] [E36] [Z3] [E39] [E46] [X5/E53] [ALL] [ Help ]