Home
E12
E24
E28
E30
E34
E36
Z3
E39
E46
X5/E53
ALL
Ron Stygar
Carl Buckland
Dale Beuning
Forums
Help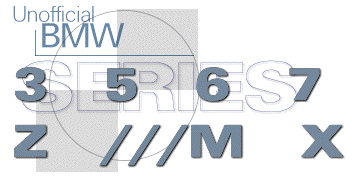 ---
---
From digest.v6.n606 Thu May 1 07:56:24 1997
From: ingraham_at_sunspot.ssl.berkeley.edu (Curtis A. Ingraham)
Date: Wed, 30 Apr 1997 14:04:04 -0700
Subject: <E28> Ball Joint Boots

Mike Beede <beede_at_securecomputing.com> wrote:
> I have an '87 535is. The ball joint boots have torn, and my mechanic
> says he can't get the boots anywhere (without buying the joints).
> ... They come with new ball joints, but it seems like a shame to replace
> a perfectly good part at only 110K.
I'd put fair to good odds on ball joints being at worn at 110 kmiles, but let's assume your mechanic checked and found no serious wear. I was able to buy 2002 ball joint boots separately from:
BMP Design
3208 Park Center Drive
Tyler, Texas 75701
800 648-7278
903-581-8206 fax
bmp.design_at_e-tex.com
www.bmpd.com
Maybe they have <E28> boots, too.
Curt Ingraham
Unofficial Homepages: [Home] [E12] [E24] [E28] [E30] [E34] [E36] [Z3] [E39] [E46] [X5/E53] [ALL] [ Help ]