Google Search

Search (Google!!)
Search Amazon.com
Home
E12
E24
E28
E30
E34
E36
Z3
E39
E46
X5/E53
ALL
Ron Stygar
Carl Buckland
Dale Beuning
Forums
Help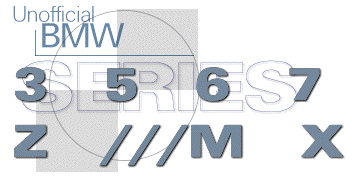 ---
Date: Fri, 23 Oct 1998 10:53:27 -0700
From: Andy <ac_at_fpainc.com>
Subject: RE: [E36M3] US vs. Euro M3 motor? Raising redline?

Floating aluminum front rotors.
Aluminum hood and door skin.
Power vent.
6 speed Getrag gearbox with optional Sequential Manual controlled by 2 CPU's that does heel and toe for you.
6 individual throttle bodies.
Aluminum engine block.
Double VANOS.
Speedo that reads up to 280km/h
oil pressure gauge on the dash
Optional gear indicator on the dash for M3's with SMG SMG control module right below the OBC for M3's with SMG Clear blinkers
Different springs for sedan and coupe, coupe sits lower to the ground Can do M individual order (like, Dakar yellow with yellow Different intake system
Andy
86 300ZX NA, gone but not forgotten.
97 M3/4 black/black, sold.
98 M3 black/black, waiting to be sharked.
Unofficial Homepages: [Home] [E12] [E24] [E28] [E30] [E34] [E36] [Z3] [E39] [E46] [X5/E53] [ALL] [ Help ]