Home
E12
E24
E28
E30
E34
E36
Z3
E39
E46
X5/E53
ALL
Ron Stygar
Carl Buckland
Dale Beuning
Forums
Help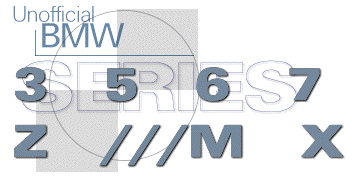 ---
From digest.v6.n767 Fri Jun 13 10:14:29 1997
From: Land Shark <lndshrk_at_xmission.com>
Date: Thu, 12 Jun 1997 15:51:41 -0600
Subject: OBD-II


Ok folks..

I've been getting enough email regarding OBD-II performance work, that I thought I'd answer to the masses..

YES, We are working on OBD-II.. there are 3 steps to this..
Developing a proper method for reading and writing the

Siemens MS41.1 and Bosch M5.2 flash memories via the underhood diagnostic connector

Interpreting the existing program
Optimizing it for performance...
We are concurrently tackling #'s 1 & 2
Once 1 & 2 are done.. a few days on the dyno will yield a finish to #3 and a proper result :)
Please note: It's step #1 that everyone else is side-stepping and I won't do that!
Siemens NEVER intended.. nor did Rob't Bosch intend for the flash memory chips to be desoldered and hacked
NO, We will not release anything until it is up to Bonneville
Motor Werks standards (there will be no expediant solder jobs, etc... only reprogramming thru the diagnostic port!)
I hope this clears things up a bit..
Jim
PS: Oh, yeah.. the ETA is 90-120 days for the Siemens (325i/M3)
MS41 series ECU's...
Unofficial Homepages: [Home] [E12] [E24] [E28] [E30] [E34] [E36] [Z3] [E39] [E46] [X5/E53] [ALL] [ Help ]