Home
E12
E24
E28
E30
E34
E36
Z3
E39
E46
X5/E53
ALL
Ron Stygar
Carl Buckland
Dale Beuning
Forums
Help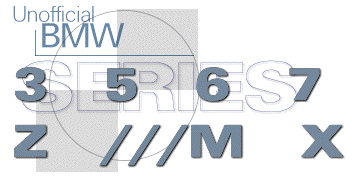 ---
Date: Fri, 30 Nov 2001 08:53:47 -0500
From: "Carey Probst" <hcprobst_at_alum.mit.edu>
Subject: Re: [E36M3] E36 M3 trailer and trailer hitch

I have the Da'Lan receiver hitch on my '99M3 to haul a small, plastic clamshell trailer for my track supplies.
Very easy to install (with 2 people) .
Got mine from HMS but others sell them like Rockey Mountain.
Carey Probst, '99 M3/2, BMW CCA Patroon and Genesee Valley Chapters Sharked, Stressed, Schrothed, Gauged, Hitched, X-Braced
---
Date: Fri, 30 Nov 2001 10:01:28 -0500
From: "Wayne Miller" <m3_at_waynemiller.com>
Subject: RE: [E36M3] E36 M3 trailer and trailer hitch

I have the Da'lan hitch too and it would be great for a small trailer but I still haven't used it because I never bought a trailer. I bought mine from http://www.hitch-web.com/ and I was pleased with their service (I ordered it an got it - not much else).
-Wayne
Unofficial Homepages: [Home] [E12] [E24] [E28] [E30] [E34] [E36] [Z3] [E39] [E46] [X5/E53] [ALL] [ Help ]