Home
E12
E24
E28
E30
E34
E36
Z3
E39
E46
X5/E53
ALL
Ron Stygar
Carl Buckland
Dale Beuning
Forums
Help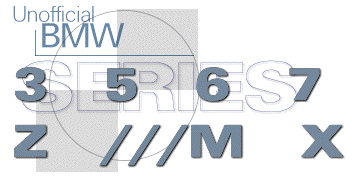 ---
---
From digest.v6.n769 Fri Jun 13 16:45:34 1997
From: jfiresto_at_AWI-Bremerhaven.DE (John Firestone)
Date: Fri, 13 Jun 1997 17:56:56 +0200 (MET DST)
Subject: Switching A/C to degrees C

A few people have asked how to change the 3er digital climate control system (IHKA) to show degrees Celsius rather than degrees Fahrenheit. Me, for example. :) After playing around a bit on my dealer's DIS, I discovered how. Well, on a German DIS at least.
You can find it under menus that look something like the following (I'm guessing the translations):
Coding

     E36 series
       Central coding key
         Modification
           IHKA
             Temperature C/F

This does not change the 'central coding key' (ZCS) so there is no need to print a new sticker. After changing temperature scales, you need to pull the air conditioning fuses or disconnect the battery for ten seconds to put the change into effect.
-John '96 318is
-- John Firestone, Alfred Wegener Institut jfiresto_at_awi-bremerhaven.de fuer Polar- und Meeresforschung +49 (471) 4831 363 Postfach 120161, D-27515 Bremerhaven .. ... .... 149 (fax) GERMANY
Unofficial Homepages: [Home] [E12] [E24] [E28] [E30] [E34] [E36] [Z3] [E39] [E46] [X5/E53] [ALL] [ Help ]