Home
E12
E24
E28
E30
E34
E36
Z3
E39
E46
X5/E53
ALL
Ron Stygar
Carl Buckland
Dale Beuning
Forums
Help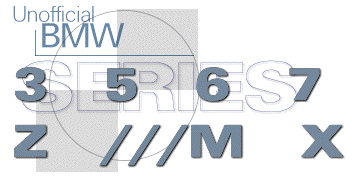 ---
---
From RonStygar_at_aol.com Mon Sep 17 21:27:25 2001
From: RonStygar_at_aol.com
Date: Tue, 18 Sep 2001 00:27:11 EDT
Subject: Lets shift light my '01 M coupe
To: dale_at_unofficialbmw.com
Shawn Fogg put me onto a shift light module which sells for $40.00 shipping included.
This person makes a nice unit, but his customer service is lacking. I waited over four months for mine.
Connect to: http://harlan.sketchy.net/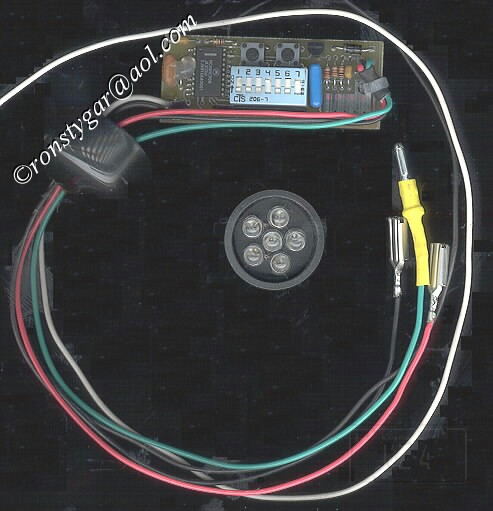 When Shawn stopped over Sunday we checked it out in my car. This item is really neat. You program the number of cylinders and then the RPM to a 100 RPM increment. When you reach that RPM it lights the light (6 LED's). I cut the wiring to the 6 LED's. I mounted a Radio Shack 276-309 wide angle (40 degrees) 800 mcd red LED to my A-pillar oil pressure gauge mount using a lens.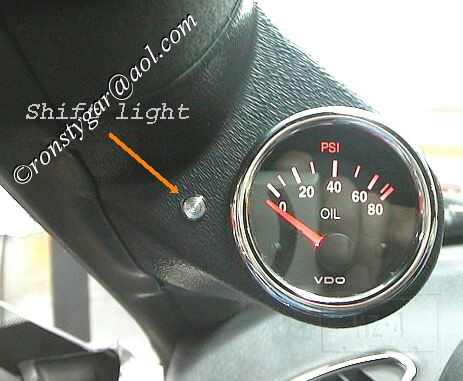 I added a 150 ohm resistor which is running the LED at 20 ma. May adjust the brightness after trying it. I mounted the main unit under the dash. You have to supply the unit with power (hot in run and start line) and ground. The third wire you connect to the tachometer signal. This signal is available on the instrument cluster connector X16 pin 20 black wire. X16 is on the passenger side facing the unit.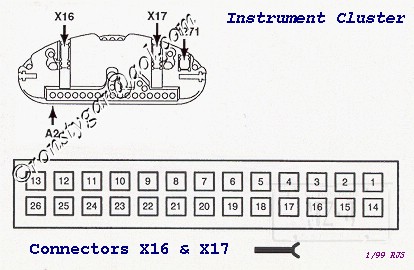 Ron_at_unofficialbmw.com, FLI BMW, FLY BMW, Marlborough, CT
http://www.unofficialbmw.com/ronstygar.html
Unofficial RS/SS bender/shortener/installer +

Unofficial Homepages: [Home] [E12] [E24] [E28] [E30] [E34] [E36] [Z3] [E39] [E46] [X5/E53] [ALL] [ Help ]