---
From RonStygar_at_aol.com
From: RonStygar_at_aol.com
Subject: Lets remove the drivers seat in my '00 M coupe
To: dale_at_unofficialbmw.com
I removed the drivers seat in my '00 M coupe to install the BMW fire extinguisher.
Take the time to protect the center console and the door sill area so that you do not mar them with the metal seat rails. You can use cardboard, tape or a blanket to do this. Probably easier to just cover the seat rail ends with whatever and tape.
The front nuts are 13 mm and the rear screws are 16 mm. The seatbelt screw is 16 mm too. Pay attention to the tightening sequence shown in the following instructions.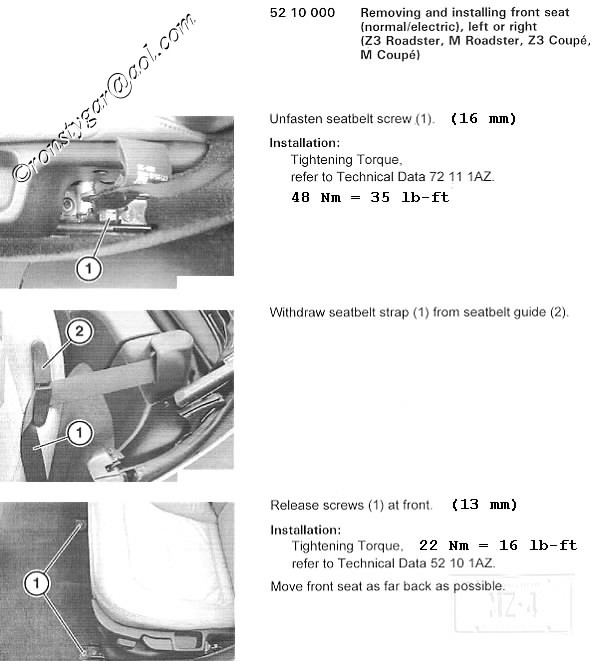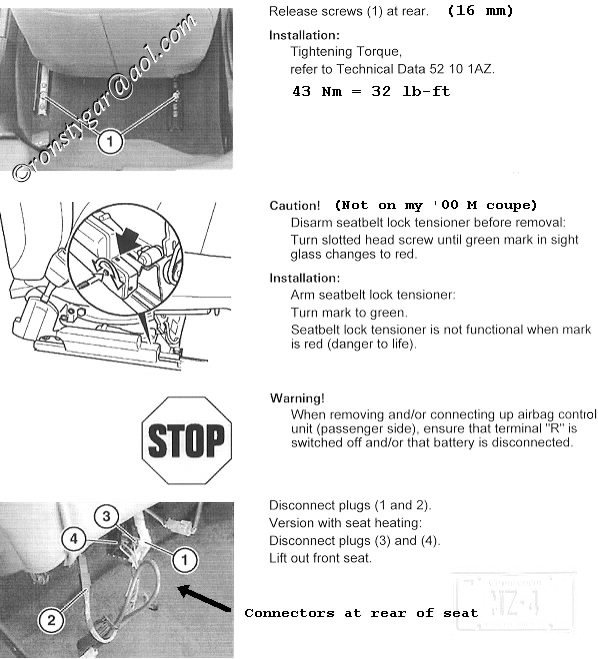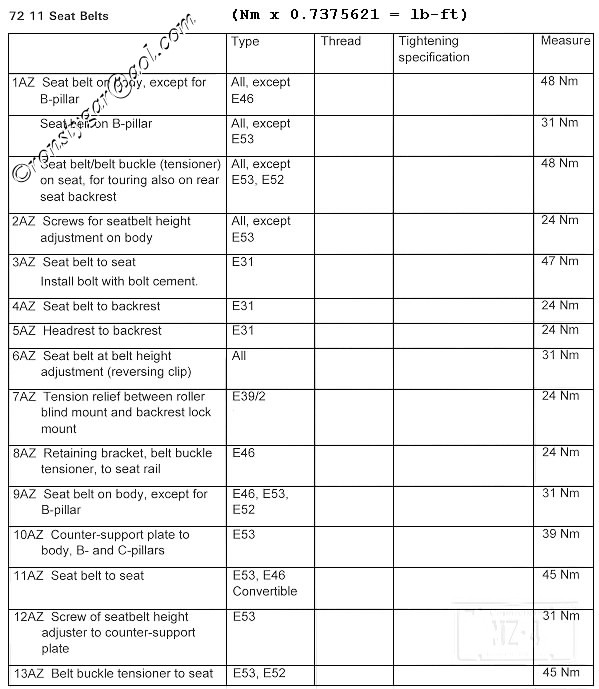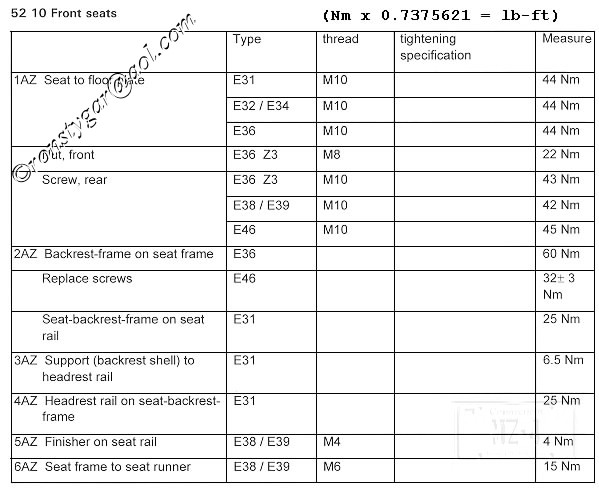 Ron_at_unofficialbmw.com, FLI BMW, FLY BMW, Marlborough, CT
http://www.unofficialbmw.com/ronstygar.html
Unofficial RS/SS bender/shortener/installer +