Google Search

Search (Google!!)
Search Amazon.com
Home
E12
E24
E28
E30
E34
E36
Z3
E39
E46
X5/E53
ALL
Ron Stygar
Carl Buckland
Dale Beuning
Forums
Help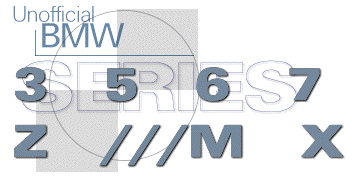 ---
---
From digest.v7.n1337 Wed Mar 18 17:33:53 1998
From: "Ron Browne" <rbrowne_at_erols.com>
Date: Wed, 18 Mar 1998 12:33:55 -0500
Subject: <E36>REPLY-BMW's Leatherette

Evan wrote:
<snip>
> BTW I'm considering a 323is (or 323ti if they decide to import it in
> '99). The particular option I asked about was the seat upholstery. For
> the 323is, the book says leatherette is standard with leather optional.
> I would rather have cloth. I noticed that BMW NA's website still lists
> the 318is for '98, and states that cloth is a no-cost option....
<snip>
---
Just a note...if you are concerned about the "leatherette" being cheap or tacky, or splitting after a year or two, dont worry. I think everyone who has the leatherette will agree that its great. After 6 years mine (and actually, many others that I have seen on used lots) still looks new, with no signs of wear anywhere. Most passengers dont even have the slightest idea that its not real leather. And talk about easy maintenance...once every month I spray mine down with STP Son of a Gun...let it soak in overnight, and lightly wipe off the excess. Yeah, I know...hardcore detailers will talk about the negativity of silicone based products and their bad effects, but all I know is, its kept the material from drying out, and has worked great for me. Of course, decide for yourself...If you havent already, take a peek at BMW's leatherette.
Ron Browne
Unofficial Homepages: [Home] [E12] [E24] [E28] [E30] [E34] [E36] [Z3] [E39] [E46] [X5/E53] [ALL] [ Help ]