Home
E12
E24
E28
E30
E34
E36
Z3
E39
E46
X5/E53
ALL
Ron Stygar
Carl Buckland
Dale Beuning
Forums
Help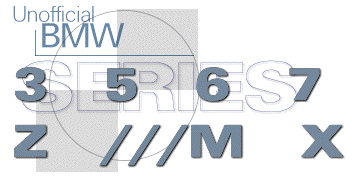 ---
Date: Fri, 1 Sep 2000 13:42:26 -0400
From: "Dave Spragg" <dspragg_at_mediaone.net>
Subject: [E36M3] t-hooks for trailer tiedowns

Ok... Ok... so I there are plenty of you out there using these. :) Thanks to John Van Houten, Peter Reinhart, and Paul Franz!
Bob Tunnell_at_http://www.tunnellracing.com/ has them and specifically they are located_at_http://www.tunnellracing.com/thookTN.html. Bob works for TC Kline so this may be the same as buying from them. In any case I looked at TC Kline's web page and couldn't find them listed but I am told they sell them.
Paul also mentioned they can be obtained from Northern Hydraulics as part of the automotive part section it is standard towing equipment.
Man this list rules!! Thanks Suzy!!!!
Dave "all excited about t-hooks" Spragg dave_at_spragg.com
Unofficial Homepages: [Home] [E12] [E24] [E28] [E30] [E34] [E36] [Z3] [E39] [E46] [X5/E53] [ALL] [ Help ]