Home
E12
E24
E28
E30
E34
E36
Z3
E39
E46
X5/E53
ALL
Ron Stygar
Carl Buckland
Dale Beuning
Forums
Help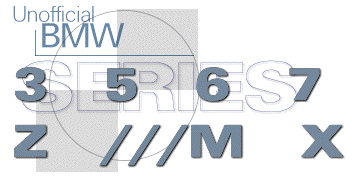 ---
---
---
From 318ti-compact-list_at_lists.geejeffery.com Sun Mar 2 12:22:19 1997
with SMTP (Apple Internet Mail Server 1.1.1); Sun, 2 Mar 1997 15:27:29 -0500
From: "Kevin Rowley" <kkr83_at_ldl.net>
To: <318ti-compact-list_at_lists.geejeffery.com>
Subject: Re: Ski rack
Date: Sun, 2 Mar 1997 03:08:10 -0500
X-MSMail-Priority: Normal
X-Priority: 3

> Thanks, Kevin. I'll pop over there and see what they have up. If you
> wouldn't mind, could I ask how difficult it was to install, and what it
cost?
It took about 2.5 hours to put together the first time, but now that it's assembled it takes about 10 minutes to completely install or remove it. I'd say it was of average difficulty to install. Mostly it requires patience.
Here is what my rack consists of:

        Foot Pack #400 ----             $       75.00
        50" Load Bars ------            $       55.00
        Standard Fairing --             $       48.00
        6 pack of same key locks ---    $         100.00
        2 full length bike carriers -----       $         150.00

                TOTAL                   $         428.00 + sales tax

You would need the foot pack and the load bars as the rack basics, and add the ski carrier of your choice. I debated about the fairing, but I am glad I got it. If you ever want to drive with the sunroof open and the rack on the car, this is vital. Without it, the rack sets new heights of wind noise. As for the locks, well, better safe than sorry......
Hope this helps. BTW, great web site. I immediately added it to my favorites.
Kevin
Unofficial Homepages: [Home] [E12] [E24] [E28] [E30] [E34] [E36] [Z3] [E39] [E46] [X5/E53] [ALL] [ Help ]