Home
E12
E24
E28
E30
E34
E36
Z3
E39
E46
X5/E53
ALL
Ron Stygar
Carl Buckland
Dale Beuning
Forums
Help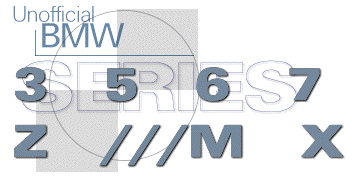 ---
---
---
From digest.v7.n301 Fri Sep 19 07:41:47 1997
From: Paul Drawmer <Drawmer_at_nospam.demon.co.uk>
Date: Fri, 19 Sep 1997 08:10:18 +0100
Subject: re: removal of painted stripe

<< Hey Digesters! Anyone know if you can remove a painted on pin stripe. I
went to the best auto body shop in town and the "pin striper" said it couldn't be done? Is this true? Anyone had any experience removing one? >>
IF the stripe was painted on with sign-writer's enamel, then it can be removed with a cold oven stick. Yep, that's right the old fashioned stuff used to clean the wife's oven.
just rub it on and leave for a couple of hours, then the stripe should rub off real easy.
TEST ON A HIDDEN BIT OF PAINT FIRST!!!
Paul Drawmer
<first name>_at_<last name>.demon.co.uk
Unofficial Homepages: [Home] [E12] [E24] [E28] [E30] [E34] [E36] [Z3] [E39] [E46] [X5/E53] [ALL] [ Help ]