Home
E12
E24
E28
E30
E34
E36
Z3
E39
E46
X5/E53
ALL
Ron Stygar
Carl Buckland
Dale Beuning
Forums
Help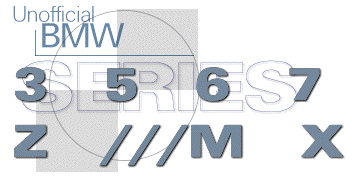 ---
---
From RonStygar_at_aol.com Thu Oct 28 20:52:07 1999
From: RonStygar_at_aol.com
Date: Thu, 28 Oct 1999 23:52:04 EDT
Subject: Let's polish the oil filter cap.
To: dale_at_unofficialbmw.com
Stephen Lafredo purchased the oil cooler for his E36 M3 which came with a new oil filter housing assembly. While he had the pieces off the car he hand polished them and posted links of the result on Suzy's M3 digest. I agree with Stephen that the stock ribbed cover looks really nice polished. I assume BMW ribbed their cover for looks, strength or cooling. I purchased a separate cover and bolt so that I could continue to drive the car while I was having it polished.

  Cover 11 42 1 711 075 $27.00 retail.
  Bolt  11 42 1 711 567 $ 8.60 retail. 

From the purchased cover, I removed the flashing from the circumference and smoothed the rib faces with 150 grit paper. I was charged $35.00 to have it professionally polished along with the bolt. I was told that to keep it shiny I would have to seal it with some kind of acrylic. I have Eastwoods Nyalic clear coat product which is ~ $12.00 per 12 ounce can. It is heat resistant up to 600 degrees F. Suzy says that her polished wheels look good without a clear coat. She cleans her wheels monthly. After three weeks my unsealed oil filter cover looks like the day I picked it up. I may just lightly polish it when I change the oil. Time will tell. I plan on having the stock one from my car anodized to see what it looks like. I'm told that anodizing it will result in a dull finish. Both Milos and UUC sell their (I assume anodized) version for $135.00. The UUC one has the bolt torque value (15-18 ft-lb) engraved on the cover. Ben said that he obtained this value from a BMW mechanic. The BMW recommended torque value (from their technical data information) for the bolt is 33 NM which equates to ~24.3 LB-ft. I'm using BMW's recommended value. You decide who's value you want to use. Thanks Stephen for the great idea.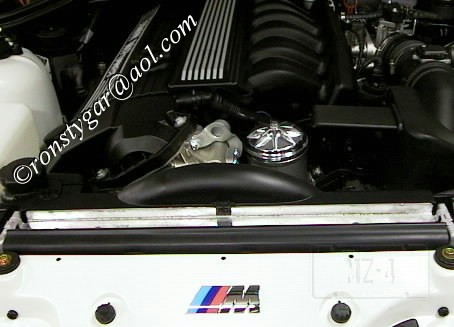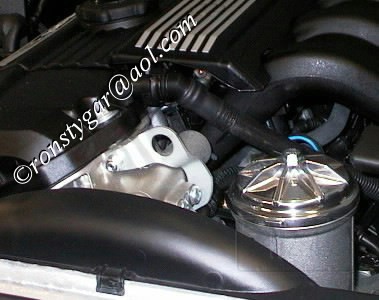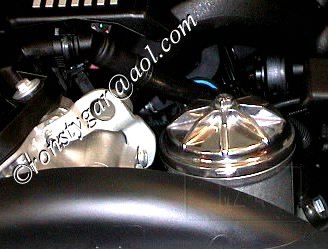 Ron_at_unofficialbmw.com, FLI BMW, FLY BMW, Marlborough, CT
http://www.unofficialbmw.com/ronstygar.html
Unofficial RS/SS bender/shortener/installer +

Unofficial Homepages: [Home] [E12] [E24] [E28] [E30] [E34] [E36] [Z3] [E39] [E46] [X5/E53] [ALL] [ Help ]