Google Search

Search (Google!!)
Search Amazon.com
Home
E12
E24
E28
E30
E34
E36
Z3
E39
E46
X5/E53
ALL
Ron Stygar
Carl Buckland
Dale Beuning
Forums
Help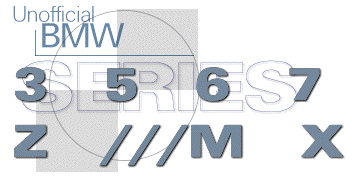 ---
Date: Mon, 19 Nov 2001 13:50:34 -0600
From: alex.fadeev_at_verizon.com
Subject: Re: [E36M3] Euro E36 M3 HFM part numbers

Bruce,
You can use either euroM3 HFM (I think the BMW part # is: 280-217-806) or a 540/740 HFM (part # 280-217-800 ). Either a RHS or a LHS HFM from '93-'98 540/740/840 V8s (M60? engines) will work.
The former is going to run you around $400, while the latter are readily available from most junk yards for well under $200.
The two look the same, work the same but have different HFM to airbox mounting tabs. Not a concern unless you intend to mate the HFM to a euro-airbox.
alex f
Unofficial Homepages: [Home] [E12] [E24] [E28] [E30] [E34] [E36] [Z3] [E39] [E46] [X5/E53] [ALL] [ Help ]