Google Search

Search (Google!!)
Search Amazon.com
Home
E12
E24
E28
E30
E34
E36
Z3
E39
E46
X5/E53
ALL
Ron Stygar
Carl Buckland
Dale Beuning
Forums
Help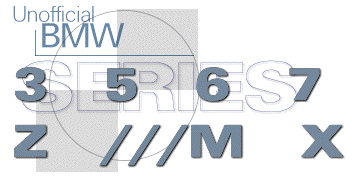 ---
---
From digest.v7.n397 Tue Oct 7 21:24:35 1997
From: Terry Lee <tlee_at_atwc.teradyne.com>
Date: Tue, 07 Oct 1997 17:11:02 -0700
Subject: batteries

I just bought an OEM BMW battery for my '93 325is from the dealer.
It's made by Douglas in the US, and fits perfect as expected. It cost $115 with BMW CCA discount. It is a type 92 battery, not the type 49 that is listed in the cross reference guides. The parts guy told me that the 49 is a "close" fit, but not exact like the 92. My car came with a VARTA battery.
The Interstate type 49 goes for $90 in discount stores. The Johnson/Motorcraft type 49 goes for $89 at the Auto Parts Club Discount chain. The Motorcraft is a Merkur application, and the vent pipe comes out of the middle of the longer side of the batter. The type 92 comes out at the far end, near the pos terminal. Thus, you have to do some custom vent hose invention to make this type 49 fit into an E36.
So, for a few dollars more than Interstate, you can have the real item with no hassles.
Terry
Unofficial Homepages: [Home] [E12] [E24] [E28] [E30] [E34] [E36] [Z3] [E39] [E46] [X5/E53] [ALL] [ Help ]