Home
E12
E24
E28
E30
E34
E36
Z3
E39
E46
X5/E53
ALL
Ron Stygar
Carl Buckland
Dale Beuning
Forums
Help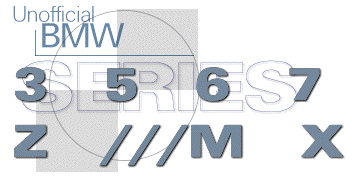 ---
---
From digest.v7.n18 Tue Jul 29 09:51:33 1997
From: "Duane C" <trapdnce_at_erols.com>
Date: Tue, 29 Jul 1997 00:32:37 -0400
Subject: E36 Short Shift Kit

> I know that AutoThority also makes a SS kit. A friend swears by it for
the
> price ($99.00). He has had one on his 93 325is and now on his 97 M3.
Can't
> beat the price if they all do the same thing...
Au Contraire! All short shift kits are not created equal. You have (3) basic E36 kits out there. The Autothority kit, Metric Mechanic (these are sold under several turner names), and AC Schnitzer. Of these, the Schnitzer kit is the class of the lot and at $ 900 it damn well should be. It's work of art but the price is hard to justify and it replaces the entire linkage.. The Metric Mechanic kit is fair to middling and uses some of the existing linkage. Autothority's kit is the least intensive and tends to deteriorate (bushings) so you won't find many recommending it that have owned it for some time.
As these can be a bit of a pain to install - you only want to do it one time.
Korman has a NEW short shift kit coming for the E36. It's supposed to do great things and be ready in a few months. May be worth the wait - time will tell.
Duane Collie
'95 M3
Nat. Cap. Chapter
Unofficial Homepages: [Home] [E12] [E24] [E28] [E30] [E34] [E36] [Z3] [E39] [E46] [X5/E53] [ALL] [ Help ]