Google Search

Search (Google!!)
Search Amazon.com
Home
E12
E24
E28
E30
E34
E36
Z3
E39
E46
X5/E53
ALL
Ron Stygar
Carl Buckland
Dale Beuning
Forums
Help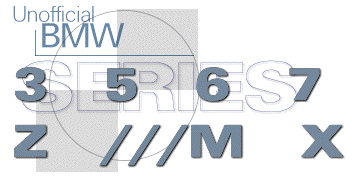 ---
---
From digest.v9.n971 Sun Feb 7 23:38:35 1999
From: Tino Saloomen <tino.saloomen_at_gte.net>
Date: Sun, 07 Feb 1999 12:14:12 -0800
Subject: Power steering hose failure (E36 M3)?!?

Hi everyone!,
Just want to let you know that I had a very strange experience at the Phoenix
driving school last weekend. While a friend of mine were driving around the
track we suddenly lost our low pressure power steering hose and as you can
guess, the power steering. Kinda felt like we had a flat. Could have been a
bad situation but nothing bad happened, thank god. The dealer changed the
hose and the power steering unit under warrantee so everything is fine now but
I would take a look and see what condition your hose is in, just in case. BTW
- I still can't figure out what made the hose come off...(Nothing hit it).
Tino Saloomen
tino.saloomen_at_gte.net
1998 BMW M3 Coupe
PS - Just added the TC Kline Roll Bar with the help of a few good friends.
Unofficial Homepages: [Home] [E12] [E24] [E28] [E30] [E34] [E36] [Z3] [E39] [E46] [X5/E53] [ALL] [ Help ]