Google Search

Search (Google!!)
Search Amazon.com
Home
E12
E24
E28
E30
E34
E36
Z3
E39
E46
X5/E53
ALL
Ron Stygar
Carl Buckland
Dale Beuning
Forums
Help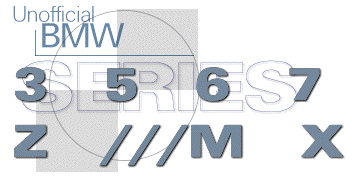 ---
Date: Fri, 19 Feb 1999 13:51:40 +0200
From: Cristian Minzararu <Cristian.Minzararu_at_connex.ro>
Subject: [e36] RE: Cluch shudder

Hi Peter,
The history of the clutch shudder starts with the design of the E36. In early 90s, BMW has decided to use a new friction material in the construction of the clutch plate in order to reduce health hazards from previous asbestos-based plates.
It seems that this new-designed material develops a glazing surface after a certain period of usage. This means that the friction properties of the clutch plate are affected and the coupling becomes rough (the clutch doesn't have a progressive and linear coupling but a more "bouncing" coupling). This is more evident at 1st and reverse gear coupling and is also dependent on the clutch temperature (it seems to happen more often after a high clutch usage).
BMW recommends the change of the plate for solving the problem - like usually :-).
I had this problem last summer but it disappeared after a short period of time (one month).
Good luck,
Cristian
E36/318i/65kmiles
Unofficial Homepages: [Home] [E12] [E24] [E28] [E30] [E34] [E36] [Z3] [E39] [E46] [X5/E53] [ALL] [ Help ]