Google Search

Search (Google!!)
Search Amazon.com
Home
E12
E24
E28
E30
E34
E36
Z3
E39
E46
X5/E53
ALL
Ron Stygar
Carl Buckland
Dale Beuning
Forums
Help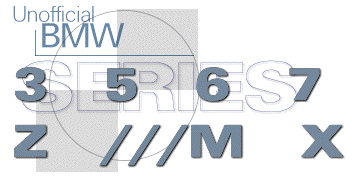 ---
From: Phil Coppin <pcoppin_at_rjobrien.com>
Subject: 525i install.
Date: Wed, 09 Dec 1998 10:06:48 -0600
To: eurosprt_at_xmission.com

Josh,

Just to give you a heads-up on 525i installations.
It makes the job easier to move the adjacent plastic relay board to get the DME out.

It's held on by 2 10mm nuts - Be careful not to drop them in the box!!!!

Two steel pressure clips hold the DME in. They are removed by pulling straight up with a pair of needle-nosed plier. Just press them FIRMLY back in place.
I broke off one of the tabs on the DME when I crimped them back down with a pair of pliers ( to seal them back). VERY soft material.
The instructions for the removal of the white plastic cover on the EPROM were somewhat vague. I found that you needed to put the pocket flat blade driver straight down and then move the handle towards the inside of the chip. That is, lever the blade to the outside of the chip.
Other than that, it took me 20 minutes and I am VERY pleased with the result.
If you look on the 5 series board, I have posted a quick report (mentioning you buy name!)
Thanks for your help Josh. BTW - How do I get a "Shark" sticker!!!!
Phil C.
95 525i 5spd Sharked!!!