Google Search

Search (Google!!)
Search Amazon.com
Home
E12
E24
E28
E30
E34
E36
Z3
E39
E46
X5/E53
ALL
Ron Stygar
Carl Buckland
Dale Beuning
Forums
Help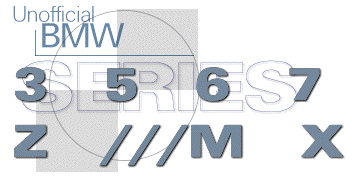 ---
From digest.v7.n25 Wed Jul 30 17:38:41 1997
From: "Steve D'Gerolamo" <steved3_at_idt.net>
Date: Wed, 30 Jul 1997 10:13:22 -0400
Subject: E34 Brake Upgrade


>From: "Jeffrey R. Taylor" <j_taylor_at_anet-stl.com>
>Date: Tue, 29 Jul 1997 15:20:25 -0500
>Subject: E34 Brake Upgrade
>
>Hi all
>
> It is getting about that time where I need to replace my brake pads and
>turn the calipers. I am considering upgrading my braking system while I
>was at it. I called Dinan, but the only upgrade they had available was a
>complete replacement of the entire system to the tune of about $5k.
>
> I decided that is definitely not the way I want to go. I was looking in
>the Bavarian Autosports catalog and they have some cross drilled rotors
>that will evidently fit my car. They say for off-road use only, which
>doesn't seem like it would matter. I suppose I should just be happy with
>what I have (which is actually pretty darn good).
>
> Does anyone have any experience with this, or any suggestions?

---
I'm in the process of upgrading the brakes on my wife's 89 535i with new front & rear 750i calipers and rotors. This will give the same braking as the 540i (E34)...the booster and brake m/cyl are no larger in the 8-cyl car. Not only are the rotors thicker but the piston diameters are larger in the 750i/540i calipers. The rotors are also vented in the rear. Appears to be a direct bolt on (you will need to buy the braker carriers as well). I'll follow-up with a racap of all of the parts, tools and fasteners needed to do the job once I've gone through the installation. SD (BTW...I'd avoid the cross drilled rotors. They do not offer any significant performance improvement, mainly cosmetic appeal. The ATE slotted rotors would probably be just as effective at removing gases as the more expensive drilled rotors.) Steve D'Gerolamo c/o The Ultimate Garage, Emerson, NJ Tel 201-262-0412 Email.... steved3_at_idt.net Web Site.... http://www.ultimategarage.com

Unofficial Homepages: [Home] [E12] [E24] [E28] [E30] [E34] [E36] [Z3] [E39] [E46] [X5/E53] [ALL] [ Help ]