Home
E12
E24
E28
E30
E34
E36
Z3
E39
E46
X5/E53
ALL
Ron Stygar
Carl Buckland
Dale Beuning
Forums
Help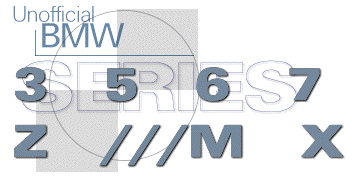 ---
---
From digest.v5.n153 Tue Aug 27 13:26:51 1996
From: Peter Bolmida <pbolmida_at_sinclair.edu>
Date: Tue, 27 Aug 1996 14:19:15 -0400
Subject: e30 steering rattle

I have owned my 318 is for 3+ years and have had to deal w/ this 3-4 times. The fix is easy. Under the steering wheel there is a section of the dash that needs to removed which will give you access to the steering linkage. When you can see the linkage move the steering wheel back and forth and you will see the problem. There is a nut which needs to be tightened. The best way is to hold the nut with a wrench and grab the wheel and turn the nut w/ the steering wheel. Turn it the right way to tighten.
This repair can be done 2X or so before the washer assembly will need to be replaced.
I have not heard of a recall-- but would be interested to know if one exists.
Peter Bolmida
91 318 is
89 911 targa
Unofficial Homepages: [Home] [E12] [E24] [E28] [E30] [E34] [E36] [Z3] [E39] [E46] [X5/E53] [ALL] [ Help ]