Google Search

Search (Google!!)
Search Amazon.com
Home
E12
E24
E28
E30
E34
E36
Z3
E39
E46
X5/E53
ALL
Ron Stygar
Carl Buckland
Dale Beuning
Forums
Help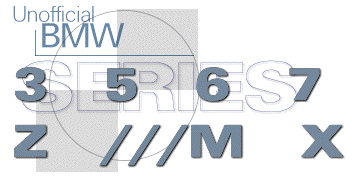 ---
---
From digest.v6.n697 Mon May 26 18:58:48 1997
From: BMWBill <bmwbill_at_mindspring.com>
Date: Mon, 26 May 1997 14:22:16 -0400
Subject: re:E30M3 Lucky at Hell, do this mod!!!

E-30 M-3 owners beware both the inner and outer ball joints have failed with regularity on tracked M-3s for years. These failures were reported to BMW-CCA speed events officials as early as 1993, but E-30 M-3 owners were never notified in any way by BMW-CCA. I personally know of one BMW-CCA drivers school instructor who has had three on-track balljoint failures. Contrary to the post "E30M3 Lucky at Hell, do this mod!!!" the aluminum 1990 and later lower control arm DOES NOT CURE this problem. The breakage is caused by the lateral shear forces exceeding the design limit (diameter) of the balljoint shaft itself, especially when sticky track tires are fitted, which raise the forces considerably from street tires. There is no remedy for this, only yearly replacement of the control arms on heavily tracked E-30 M-3s and very careful torqueing of the balljoint nuts are available options to help prevent these catastrophic failures from occuring as often.
Unofficial Homepages: [Home] [E12] [E24] [E28] [E30] [E34] [E36] [Z3] [E39] [E46] [X5/E53] [ALL] [ Help ]