Google Search

Search (Google!!)
Search Amazon.com
Home
E12
E24
E28
E30
E34
E36
Z3
E39
E46
X5/E53
ALL
Ron Stygar
Carl Buckland
Dale Beuning
Forums
Help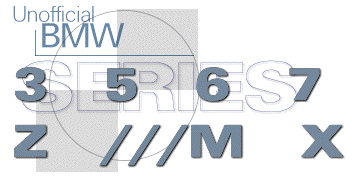 ---
---
From digest.v7.n325 Wed Sep 24 14:58:17 1997
From: Arvind.Rao_at_na.nwmarkets.com
Date: 24 Sep 1997 17:19:08 +0000
Subject: Repair/Maintainence Cost


     I just had my 87 325is serviced at Sucsic Bros in Greenwich, CT
     and I thought I'd post what they were charging.  These prices
     seemed in line with what SmartMoney magazine reported as average
     national prices.
     
     Parts
     
     Two Front Rotors           $57 apiece 
     (I should have gotten from mail order but didn't think they needed 
     replacing)
     Wire Sensor                $5
     Anti Squeak Fluid          $9
     Front Repco MetalMasters   $49
     (all from Bavarian AutoSupply probably not the cheapest out there)
     Dunlop 2A60 205/60/14      $54 apiece
     
     Service
     
     Tire Mount & Balance       $80
     Install Pads               $120 
     Flush Fluid
     Replace Rotors
     
     Arvind
     
     PS I think it'd be neat to see what kind of costs people are
     paying for servicing/repair...it'd give people an idea if they
     what the market rates are...

Unofficial Homepages: [Home] [E12] [E24] [E28] [E30] [E34] [E36] [Z3] [E39] [E46] [X5/E53] [ALL] [ Help ]