Google Search

Search (Google!!)
Search Amazon.com
Home
E12
E24
E28
E30
E34
E36
Z3
E39
E46
X5/E53
ALL
Ron Stygar
Carl Buckland
Dale Beuning
Forums
Help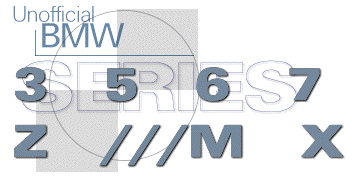 ---
---
From kpce_at_bellsouth.net Wed Mar 18 09:50:11 1998
for <dale_at_unofficialbmw.com>; Wed, 18 Mar 1998 09:50:08 -0800 (PST)
by mail.mia.bellsouth.net (8.8.8/8.8.5) with SMTP id MAA24763
for <dale_at_unofficialbmw.com>; Wed, 18 Mar 1998 12:48:36 -0500 (EST)
Date: Wed, 18 Mar 1998 12:53:19 -0800
From: Keith Ennis <kpce_at_bellsouth.net>
To: dale_at_unofficialbmw.com
Subject: 1986 325es

Color: Delphin w/ Cardinal and Gray interior This is an early es that I purchased new. It has approx 100k miles, most of which have been trouble free. The vehicle has every option except automatic transmission. I had it repainted two years ago and also replaced exterior window trim and Roundels. It is always garaged and washed regularly. It leads a charmed life. The A/C has recently been a costly problem with the evaporator needing replacement for the second time in 4 years. This time I converted it to R134 since freon is getting expensive.
Upgrades include a Dinan performance chip, K&N filter and power intake, and an ANSA exhaust system. Three easy changes that boosted the eta engine's meager performance.
As much as I would love a new M3, I'd have a difficult time parting w/ my faithful es. It has become a part of my family.
Unofficial Homepages: [Home] [E12] [E24] [E28] [E30] [E34] [E36] [Z3] [E39] [E46] [X5/E53] [ALL] [ Help ]