Home
E12
E24
E28
E30
E34
E36
Z3
E39
E46
X5/E53
ALL
Ron Stygar
Carl Buckland
Dale Beuning
Forums
Help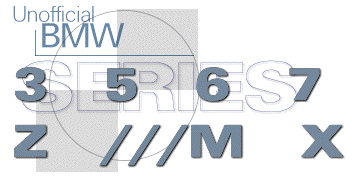 ---
---
From digest.v7.n158 Fri Aug 22 15:55:31 1997
From: Alnosh_at_aol.com
Date: Fri, 22 Aug 1997 14:34:09 -0400 (EDT)
Subject: <E30> toolbox trivia

The impossible-to-describe white piece is the manual crank for the windows and sunroof. I also did not have that piece but found an almost complete toolbox at a junkyard several months ago. For a whopping $5 I got the plastic and all the tools. Anyway, since I just got rid of my E30, I did manage to grab all the tools before the wholesaler picked it up. I might have some left over after a friend fills up his toolbox. Let me know if you need anything and I might be able to help.
By the way, although I moved on to something more modern and comfortable, I find myself looking lustfully at every 325IC I pass.
Tony
"You can get the boy out of the BMW . . ."
Unofficial Homepages: [Home] [E12] [E24] [E28] [E30] [E34] [E36] [Z3] [E39] [E46] [X5/E53] [ALL] [ Help ]