Google Search

Search (Google!!)
Search Amazon.com
Home
E12
E24
E28
E30
E34
E36
Z3
E39
E46
X5/E53
ALL
Ron Stygar
Carl Buckland
Dale Beuning
Forums
Help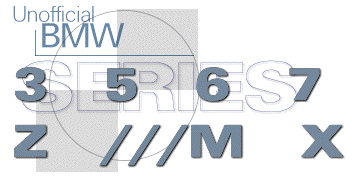 ---
---
From digest.v7.n307 Sat Sep 20 09:41:04 1997
From: DavidMcL_at_aol.com
Date: Sat, 20 Sep 1997 02:02:49 -0400 (EDT)
Subject: OBC temp _at_ -22F


     >I have a 1987 535is and I was wondering if anyone knows what I can do 
     >about the OBC giving me a wrong temperture readout.  I constantly get 
     >a -22F reading.  What steps should I take to remedy this problem?
       
     >Thanks in advance.
        
     >Alejo...

The temp sensor is shot or missing competely. When I had my BMP body kit put on my '87 535is, the body shop forgot to put the temp sensor back on. While it was off, mine displayed -22F also.
Dave McLaren
Unofficial Homepages: [Home] [E12] [E24] [E28] [E30] [E34] [E36] [Z3] [E39] [E46] [X5/E53] [ALL] [ Help ]