Home
E12
E24
E28
E30
E34
E36
Z3
E39
E46
X5/E53
ALL
Ron Stygar
Carl Buckland
Dale Beuning
Forums
Help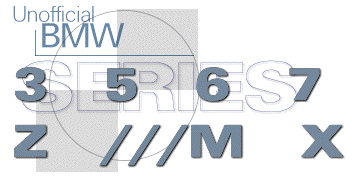 ---
---
From digest.v7.n745 Wed Dec 10 17:41:56 1997
From: mike_richardson_at_siltronic.com
Date: Wed, 10 Dec 97 12:52:54 -0800
Subject: Re[2]: <all> parking brake

I originally asked:
> Yeahbut... while we're discussing handbrakes (or should I say
> oversteer induction levers?) - my brake ADJUSTMENT is fine, but the
> release button is being swallowed up in the lever.
and the ever-helpful Dale Beuning answers:
Pull the brake up. Now twist and slide the rubber handle back onto the metal part of the handbrake. Fixed!
The button stays in the same place, but the black plastic/rubber part slides forward with use...causing a disappearing button!
Just rode a company bike out and tried it. Giant Homer Simpson "Doh!!!"
thanks, Dale!! who'd a thunk it??? (obviously not me!!)
Mike
Unofficial Homepages: [Home] [E12] [E24] [E28] [E30] [E34] [E36] [Z3] [E39] [E46] [X5/E53] [ALL] [ Help ]