Home
E12
E24
E28
E30
E34
E36
Z3
E39
E46
X5/E53
ALL
Ron Stygar
Carl Buckland
Dale Beuning
Forums
Help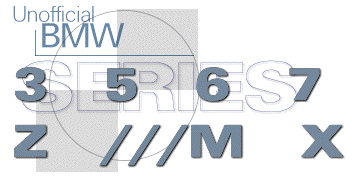 ---
---
From digest.v6.n601 Wed Apr 30 08:18:05 1997
From: ingraham_at_sunspot.ssl.berkeley.edu (Curtis A. Ingraham)
Date: Tue, 29 Apr 1997 17:24:45 -0700
Subject: <E30> Door Sill Removal

Mark Magee <markm_at_divi.com> wrote:
> I need to pull back the edges of the carpet in my E30 M3 to weld in a roll
> cage. I have figured out how to get most everything out of the way, except
> the plastic door sills. Unfortunantly, this item is not covered in the
> Bentley manual. I'm afraid if I pull too hard I will break them. Any
> hints for how to remove these?
Pull hard straight up at one end. As the end starts to come loose, move your grip along the length of the sill so as to pull it up evenly. It's ugly, but it works.
Curt Ingraham
GGC
Unofficial Homepages: [Home] [E12] [E24] [E28] [E30] [E34] [E36] [Z3] [E39] [E46] [X5/E53] [ALL] [ Help ]