Google Search

Search (Google!!)
Search Amazon.com
Home
E12
E24
E28
E30
E34
E36
Z3
E39
E46
X5/E53
ALL
Ron Stygar
Carl Buckland
Dale Beuning
Forums
Help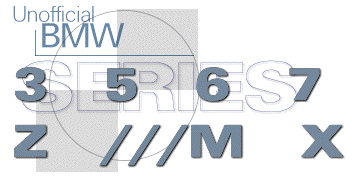 ---
---
From digest.v6.n670 Sat May 17 05:40:24 1997
From: "Brett Anderson" <Bretta_at_webspan.net>
Date: Fri, 16 May 1997 19:14:47 -0400
Subject: Re: <all>Air Conditioning problems

>
> From: rramirez_at_salestar.com
> Date: Thu, 15 May 1997 15:59:36 -0700
> Subject: <all>Air Conditioning problems
>
> Hi everyone,


>      

>      I guess my AC is broken.  It isn't likely that it just needs to be 
>      recharged is it?  If it isn't blowing cold air anymore there must be
a 
>      leak right?  I'm almost afraid to ask how much it costs to fix these

>      things.  Does anyone know if the AC parts are (E30) M3 specific? 
can 
>      paople tell me what usually goes wrong? 
>      
>      I hope it's not a compressor- these seem to run $800 for the part. 
If 
>      it is though, can anyone tell me pros and cons of R134a and inform
me 
>      of other alternatives?  Bav Autosport sells a R134a kit for
something 
>      like $900.  Is R134a expensive?
>      
>      Any and all AC(and M3) related info is greatly appreciated.  Even 
>      stuff I didn't ask for :)
>      
>      thanks,
>      
>      Rob
>      89 M3

>
There is no way to diagnose your AC problem remotely, but I can help with the conversion.
BMW says that some E30 and E32 vehicles with certain Bosch compressors must get new compressors when retrofitted with R134a. Something to do with the pressure ratings. So, if your compressor is bad, definately go for the R134a conversion, it is much cheaper to maintain considering the price of the refrigerant compared to Freon.
I have spoken to several independants who do many conversions, they all say that they do not replace the compressors on these vehicles, they inform the customer that the compressor change is recommended by the factory , but at high cost. The choice is simple, convert the system retaining the old compressor , if , at a later date, it blows out, then replace it, but in the mean time, save the money.
So far, none of these cars have come back with bad compressors, the earliest such conversion being done in late 95.
No matter what, I recommend going for R134a , especially if you intend to keep the car, from what I have been told by these conversion installers, there is little or no discernable difference in cooling. On cars not fitted with an auxillary fan, they sometimes install an aftermarket one to aid in cooling.
The average cost of each conversion on BMW is around $150 plus any replacement parts required to repair the original problem.
Brett Anderson
BMW and ASE Master Technician
Unofficial Homepages: [Home] [E12] [E24] [E28] [E30] [E34] [E36] [Z3] [E39] [E46] [X5/E53] [ALL] [ Help ]