Google Search

Search (Google!!)
Search Amazon.com
Home
E12
E24
E28
E30
E34
E36
Z3
E39
E46
X5/E53
ALL
Ron Stygar
Carl Buckland
Dale Beuning
Forums
Help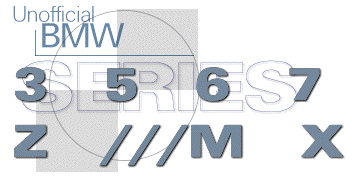 ---
---
From digest.v4.n804 Wed Jul 3 20:27:31 1996
From: Sam Chien-shin Lin <sam_at_cmd.com>
Date: Wed, 3 Jul 96 14:21:08 -0700
Subject: Re: <E30> Blower only works on high (4) setting -- Help!

it's probably due to a loose connection on your ballast resistor. remove the black plastic fascia on the firewall. take off the outer cover of the blower motor. right under the center of the motor, you'll find a resistor pack about the size of a book of matches. yank it out, scrape it clean, spray on wd-40, and pop it back in. i'll bet it will cure your problem.
i discovered this on my '85 325e only after i'd already removed the whole blower assembly looking for the resistor pack. it was getting dark, so whilst reinstalling the motor, i broke some fins off the fan, and now it's roached...vibrates my whole dash now and blows the fuse. time for a new blower...sheesh...anyone got a working one to sell cheap?
Unofficial Homepages: [Home] [E12] [E24] [E28] [E30] [E34] [E36] [Z3] [E39] [E46] [X5/E53] [ALL] [ Help ]