Home
E12
E24
E28
E30
E34
E36
Z3
E39
E46
X5/E53
ALL
Ron Stygar
Carl Buckland
Dale Beuning
Forums
Help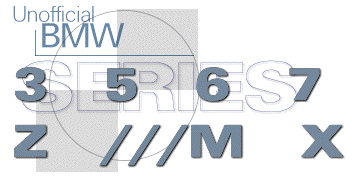 ---
---
From digest.v6.n101 Wed Jan 22 13:24:04 1997
From: chrisp_at_doe.carleton.ca (Christopher A. Pawlowicz)
Date: Wed, 22 Jan 97 08:51:00 EST
Subject: re: Can't open hood

John Ng asked
>Recently, when I tried to pull the hood release lever, something snapped.
>It could be the cable or the lever. Now I can't get under the hood! How
>can I get the hood open so I can fix it? Is this something easy to
>repair? Any help would be appreciated. Thanks.
no idea what kind of car you have :) but in my E30 325i (and probably most other older BMW's that have hoods that open the proper way :)
there is a hole with a slot reachable with a large flat head screwdriver just beside the front left (drivers side) headlight..
Put screwdriver in, turn, and clunk: the hood pops open.
(*)(*) x(*)(*)
looking at front of car.. (*) are headlights x is the spot to put the screwdriver
chris pawlowicz
'89 325i
BTW, just think, without a hood sensor/alarm a thief could pop the hood, mess with the fuse box etc, and do who knows what to your car..
Unofficial Homepages: [Home] [E12] [E24] [E28] [E30] [E34] [E36] [Z3] [E39] [E46] [X5/E53] [ALL] [ Help ]