Home
E12
E24
E28
E30
E34
E36
Z3
E39
E46
X5/E53
ALL
Ron Stygar
Carl Buckland
Dale Beuning
Forums
Help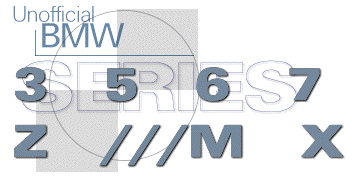 ---
---
From digest.v7.n704 Thu Dec 4 03:49:41 1997
From: John Sabatini <sabufsu1_at_mindspring.com>
Date: Wed, 03 Dec 1997 22:15:24 -0500
Subject: Re: <Convertibles> What's the best way to care for the plastic rear window???

Dean Schreier asks:
>What's the best solution to clean this plastic rear window with, to prolong
>it life and keep it from turning cloudy or brown??? Any other suggestions
>on care would be appreciated. The car stays in the shade most of the
>time...
Try Meguiars Mirror Glaze #17 Clear Plastic Cleaner followed with #10 Clear Plastic Polish. Also, before putting the top down, place a clean towell on the window to help protect it when it is folded.
John Sabatini
'90 Red 325is
'90 Red 325ic
'89 RX-7 (sale pending)
Florida Suncoast Chapter
Unofficial Homepages: [Home] [E12] [E24] [E28] [E30] [E34] [E36] [Z3] [E39] [E46] [X5/E53] [ALL] [ Help ]