Google Search

Search (Google!!)
Search Amazon.com
Home
E12
E24
E28
E30
E34
E36
Z3
E39
E46
X5/E53
ALL
Ron Stygar
Carl Buckland
Dale Beuning
Forums
Help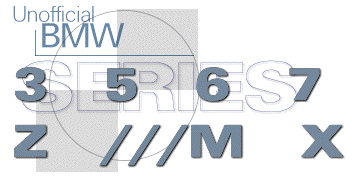 ---
---
From digest.v6.n230 Mon Feb 17 02:45:50 1997
From: Kelly Yelvington <kelyel_at_ntwrks.com>
Date: Sun, 16 Feb 1997 21:19:09 -0400
Subject: E-30 Battery Advice

Here's a cheap, easy way to get more CCA's (Cold Cranking Amps) for your E-30. I recently had to replace the Die Hard Battery in my '87 325is, after checking prices and availability around town, I settled on the 5-year "Duralast" brand sold by the local "Autozone" store for $59.95!!
Well, I thought the price was pretty good, I have Autozone batteries in 2 of my other cars and they've performed well. When I got to the store to get the battery, I remembered (vaguely) a previous posting about someone's mechanic replacing their E-30 battery with what they called "the larger Mercedes battery" for about the same price. I asked the parts guy about this and he was clueless. They wanted to sell me a "Group 48" battery (the group number describes battery size, shape + terminal layout- you can get different quality and price levels of the same group number battery), but I knew that the battery tray in the trunk of my car had 2 different holes that appeared to be able to accomodate 2 different size batteries!!!. What I ended up with is a "Group 49" 5-year battery for $59.95 (same price as the group 48, but 200+ more CCA's!!!). This battery bolts right in using the rear-most hold down bolt-hole, the cables hook up the same as the original battery, and it has the required gas-vent outlet in the right spot. In order for them to be able to honor any future warranty, I had to come up with a car for which they listed this battery- I told them it was for an '87 635csi and they had no problem. (seems they couldn't honor any warranty if you were using the part in the wrong vehicle!!!)
Hope this helps someone whose battery died this weekend, e-mail directly if you need more details!
Bret Luter, Raleigh, NC
BMW's out the ying-yang!
Unofficial Homepages: [Home] [E12] [E24] [E28] [E30] [E34] [E36] [Z3] [E39] [E46] [X5/E53] [ALL] [ Help ]