Home
E12
E24
E28
E30
E34
E36
Z3
E39
E46
X5/E53
ALL
Ron Stygar
Carl Buckland
Dale Beuning
Forums
Help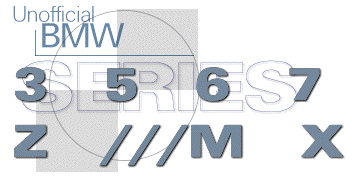 ---
---
From digest.v7.n897 Wed Jan 7 21:11:46 1998
From: poffen_at_San-Jose.ate.slb.com (Russ Poffenberger)
Date: Wed, 7 Jan 1998 14:57:47 -0800 (PST)
Subject: Re: Shift Kit Opinions Wanted

> From: "Lawrence Wolfsen" <Lawrence_Wolfsen_at_macmail.lbl.gov>
> Date: 7 Jan 1998 09:51:55 -0700
> Subject: Shift Kit Opinions Wanted
>
> Hello,
> My new 89 325i needs a clutch at a 120k miles. This seems like the perfect
> opportunity to upgrade to a short-throw shift kit. The Metric Mechanic kit
> seems to be the favorite of Digest members. I'm interested in experiences
> with the longevity of the MM or other shift kits. I plan on having the car
> for another 80 to 100k miles. What deteriorates or wears out in these kits?
>
MM sold that part of the business, I am pretty sure to AutoSolutions. You can order it through Bav Auto.
It replaces both bushings, the nylon ball in the shifter console, and the cap that attaches to the tranny (as well as the shift lever itself).
I recently installed one while doing an upgrade to a MM 2.9l stroker (1990 325i). The shifter is much tighter now.
> Also, the bushings under the ball of the shifter are shot (lots of slop in
> the lever when in gear). Are these bushings upgraded in an aftermarket kit?
>
Yes, everything that moves is replaced.
> Last question, anything else I should inspect or replace while I'm having the
> clutch done?
Obviously, a new pilot bearing, throwout (release) bearing, etc. You might want to check the rear main crankshaft seal. Mine leaked for some time. Also check the tranny seals and the flexible coupling (guibo) and center bearing.
My stroker project happened sooner than I had wanted because my throwout bearing seized (clutch disk itself looks almost new) after almost 200K miles. I plan to post my story on the whole upgrade soon.
1990 325i 2.9l stroker (awesome)
-- Russ Poffenberger Engineering Specialist Schlumberger Technologies ATE DOMAIN: poffen_at_San-Jose.ate.slb.com 1601 Technology Drive CIS: 72401,276 San Jose, Ca. 95110 Voice: (408)437-5254 FAX: (408)437-5246
Unofficial Homepages: [Home] [E12] [E24] [E28] [E30] [E34] [E36] [Z3] [E39] [E46] [X5/E53] [ALL] [ Help ]