Home
E12
E24
E28
E30
E34
E36
Z3
E39
E46
X5/E53
ALL
Ron Stygar
Carl Buckland
Dale Beuning
Forums
Help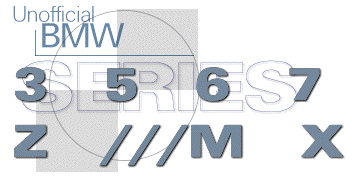 ---
Date: Tue, 1 Sep 1998 09:29:09 -0400
From: gwells_at_ecc.com
Subject: M Coupe/M Roadster finned diff cover fits -->E30 325
From: Grant M. Wells_at_ECCI on 09/01/98 09:29 AM

Congratulations/thanks goes out to Paul Alber (BMW tech at Chris BMW, Atlanta)
who has already fitted the finned diff cover from the M Coupe/M Roadster to his E30 325. Paul showed up at our Concours over the weekend sporting the fins on his E30, nice car.
If it fits a E30 325 it must fit a E30 M3, etc...
BTW, I hear it lists for less than $200 vs the $400 or so from Hartge/others (?).
Grant
gwells_at_ecc.com
'87 325is w/2.9L M50 & '88 M3 underpinnings
Unofficial Homepages: [Home] [E12] [E24] [E28] [E30] [E34] [E36] [Z3] [E39] [E46] [X5/E53] [ALL] [ Help ]