Google Search

Search (Google!!)
Search Amazon.com
Home
E12
E24
E28
E30
E34
E36
Z3
E39
E46
X5/E53
ALL
Ron Stygar
Carl Buckland
Dale Beuning
Forums
Help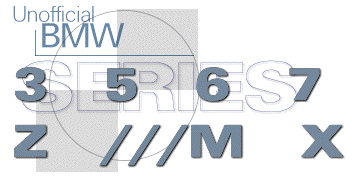 ---
---
From digest.v7.n1576 Thu Apr 23 18:37:48 1998
From: "Murphy, Thomas - One NY" <Thomas.Murphy_at_ogilvy.com>
Date: Thu, 23 Apr 1998 13:48:00 -0400
Subject: A: E30 with VOLVO brakes?

Hello BMW Experts! And the answer is...NO! The prize goes to John Cox (BMWGordon), who knew that the Volvo front calipers will fit onto 2002's and E21's. I guess this is what people do if they don't have the tii struts.
The hop-up for the E30 is to use Scirocco 11" disks with Saab calipers, and a spacer. This info is from Pete Mch., who said that a guy in Florida can give the details. I have this guy's phone #, or else P.H. can give it. Since the cost for this upgrade is more than for a couple of dirty Volvo calipers, I will not be doing this real soon, but maybe sort-of soon!

        Thanks for all the replies from the nice Digest folks!
                        Murf    '87 328is;      '79 635csi;     bmwcca 79550 

Unofficial Homepages: [Home] [E12] [E24] [E28] [E30] [E34] [E36] [Z3] [E39] [E46] [X5/E53] [ALL] [ Help ]