Google Search

Search (Google!!)
Search Amazon.com
Home
E12
E24
E28
E30
E34
E36
Z3
E39
E46
X5/E53
ALL
Ron Stygar
Carl Buckland
Dale Beuning
Forums
Help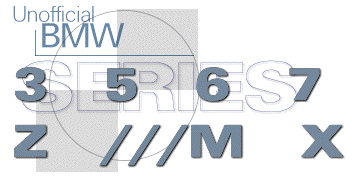 ---
---
From digest.v4.n808 Fri Jul 5 06:35:54 1996
From: Aaron Britcher <abritcher_at_ezinet.com.au>
Date: Fri, 05 Jul 1996 22:20:44 -0700
Subject: 325 Brake Light

Graham,
Problem: Brake warning light on dash staying on. I too experienced a similar problem recently with my 325e ('87). The fluid level was correct. The switch was operating okay. The brake fuses were good.
Brian from Michael McMichael Motors in Adelaide South Australia provided the following advise which solved the problem.
Check that fuse #16 is okay. If you refer to your owners manual, #16 is for a seat heater (?) don't know the link between this and the brake light, but, failing this..
Remove the ashtray from the centre consul and inspect the lighter and light connections for a foreign metal body, eg pin, hair clip etc. Again, I don't understand the link but apparently, a pin or similar may short out the connections and cause the brake light to appear. My problem was a faulty fuse #16. Good luck.
Unofficial Homepages: [Home] [E12] [E24] [E28] [E30] [E34] [E36] [Z3] [E39] [E46] [X5/E53] [ALL] [ Help ]