Home
E12
E24
E28
E30
E34
E36
Z3
E39
E46
X5/E53
ALL
Ron Stygar
Carl Buckland
Dale Beuning
Forums
Help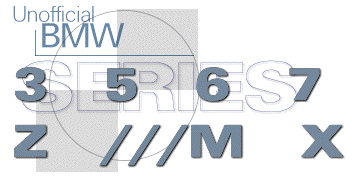 ---
---
From digest.v7.n317 Mon Sep 22 23:38:39 1997
From: Sir Thomas Toad <badfrog_at_internetx.net>
Date: Mon, 22 Sep 1997 20:42:25 -0400
Subject: re: sticking emergency brake

Ted,
When an emergency brake (parking brake) sticks it usually ends up being caused by corrosion in the jacket that the cable slides through. Of course moisture is the culprit. Most people find this problem when they don't use the brake enough. The only simple cure may not be the easiest cure.
Check and see if the cable is jacketed with a plastic covering, if it is you may try injecting lubricant (liquid wrench) in any openings that are available, but be careful as not to allow any to get inside the brake drums. it the cable is not jacketed with plastic but only wrapped in banded steel thae you can soak the entire cable housing with liquid wrench from the outside as well as through any available openings. After setting for 15 minutes exercise the cable and as necessary re-soak the cable until you are satisfied with the operation.
The only safest cure is to replace the cable and housing.
Froggy :-)
Unofficial Homepages: [Home] [E12] [E24] [E28] [E30] [E34] [E36] [Z3] [E39] [E46] [X5/E53] [ALL] [ Help ]