Google Search

Search (Google!!)
Search Amazon.com
Home
E12
E24
E28
E30
E34
E36
Z3
E39
E46
X5/E53
ALL
Ron Stygar
Carl Buckland
Dale Beuning
Forums
Help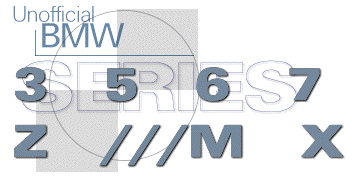 ---
---
From digest.v5.n3 Fri Jul 19 09:27:58 1996
From: Jeff Schnellinger <jms_at_kistler.com>
Date: Fri, 19 Jul 1996 08:07:19 -0700
Subject: Re: bmw-digest V4 #853

>
> From: Steve Foster <stfoster_at_email.njin.net>
> Date: Wed, 17 Jul 1996 17:20:06 -0400
> Subject: Brake Squeal
>
> Is there a quick and easy home remedy for slow-speed squealing brakes?
> I recently replaced those on my E36 325i with Repco Deluxes, and the
> squeal is driving me nuts. I'd hate to return to the OEM soot blowers.
> Thanks.
>
> Steve
>
One thing to remember if you did not change the rotors and did only the brake pads is to remove the 'lip' in the inner and outer faces of the old rotor where the old rotor has worn. (You may need a grinder for this) The new pads can then fully rest or seat on the rotor. Also try using rough sandpaper to scratch the surface of the rotors to help seat the pads. I have used the same pads in my E30 with never a squeal.
Jeff
84 E30 325e 160km
-- Jeff Schnellinger | "Explain to me the scientific Project Engineer | nature of 'the whammi'." Kistler Instrument Corp. | E-mail: jms_at_kistler.com | Agent Scully
Unofficial Homepages: [Home] [E12] [E24] [E28] [E30] [E34] [E36] [Z3] [E39] [E46] [X5/E53] [ALL] [ Help ]