Google Search

Search (Google!!)
Search Amazon.com
Home
E12
E24
E28
E30
E34
E36
Z3
E39
E46
X5/E53
ALL
Ron Stygar
Carl Buckland
Dale Beuning
Forums
Help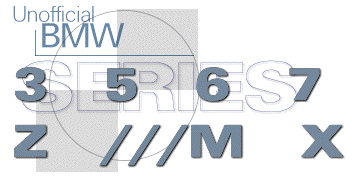 ---
From digest.v7.n252 Wed Sep 10 14:26:27 1997
From: Jim Cash <j.cash_at_sympatico.ca>
Date: Wed, 10 Sep 1997 11:43:59 -0400
Subject: RE - reply to: RE: V7 #238 A/C Icing up


Further to the note from Harvey Chao about removing the evaporator temperature sensor from an E28.

I believe I recall an easier way - taught to me by the dealer who changed mine.
- Pull out the radio (take off knobs, face plate & bracket and it should slide out - visually obvious as you attempt it).
- Look through the empty radio slot with a flash light

you will see the sensor at the left rear plugged into the AC chamber.

- Reach in and pull sensor out. Unplug and replace.
This might save you some time on and E28. But I think the person that had this problem had a model other than an E28 - not sure what it was.
Cheers
Jim Cash
London Ontario Canada
E39 540ia
Unofficial Homepages: [Home] [E12] [E24] [E28] [E30] [E34] [E36] [Z3] [E39] [E46] [X5/E53] [ALL] [ Help ]