Home
E12
E24
E28
E30
E34
E36
Z3
E39
E46
X5/E53
ALL
Ron Stygar
Carl Buckland
Dale Beuning
Forums
Help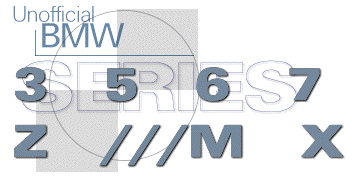 ---
Subject: Re: shocks

Posted by Cliff Robb on July 01, 1997 at 15:19:32:

In Reply to: Re: shocks posted by Karl Koenig on March 14, 1997 at 11:41:18:

: : My '79 needs new shocks. Any suggestions? : : Thanks in advance.

: : Guy
---
: I put KYBs into mine.('81) They're a little stiff, but I use the car for autocrossing so I have used their capability. Got a full set of four shocks and the car seems to be well balanced in transitions.
: Karl
: '81 528i (with 2 local autocross trophies)
---
I put The full Dinan Stage 4 suspension kit on my car. It includes Dinan springs, specially valved Bilstein Sport shocks, swaybars front & rear, camber plates up front, & adjustable rear crossmember. The spring and shock combination is great, and with the alignment specs that Dinan gives with their kit, my car handles unbelievably well.
---
Unofficial Homepages: [Home] [E12] [E24] [E28] [E30] [E34] [E36] [Z3] [E39] [E46] [X5/E53] [ALL] [ Help ]