Home
E12
E24
E28
E30
E34
E36
Z3
E39
E46
X5/E53
ALL
Ron Stygar
Carl Buckland
Dale Beuning
Forums
Help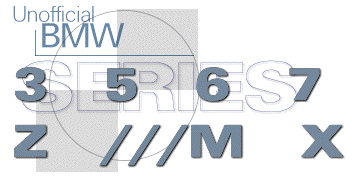 ---
---
[Prev][Next][Index][Thread]

                           528i Front Spring Help ?
     _________________________________________________________________
   
     * Subject: 528i Front Spring Help ?
     * From: tedcrum_at_garnet.berkeley.edu (Ted Crum)
     * Date: Sat, 22 Oct 1994 16:39:48 -0700 (PDT)
     _________________________________________________________________

I need some help from an E12 expert with the front springs on my 528i, 5sp. A/C, 3/80, USA.
When I got the car it had been many times repaire, including a used strut assy. Thinking that it may have mismatched springs, I bought a used set. The "new" springs are ~40mm longer (373mm) than the present springs (332 mm). New springs are p/n 1117396, yellow and white, old ones are 1124000, green.
Which springs should I use?
Are the longer ones for headlight height? were their 2 strut lengths?
I know that Haynes says longer springs in US.
Thanks!
-Ted Crum tedcrum_at_garnet.berkeley.edu

---

Prev: 318 fuel consumption
Next: Re: New: 320i.
Index(es):

+ Main + Thread
Unofficial Homepages: [Home] [E12] [E24] [E28] [E30] [E34] [E36] [Z3] [E39] [E46] [X5/E53] [ALL] [ Help ]