Home
E12
E24
E28
E30
E34
E36
Z3
E39
E46
X5/E53
ALL
Ron Stygar
Carl Buckland
Dale Beuning
Forums
Help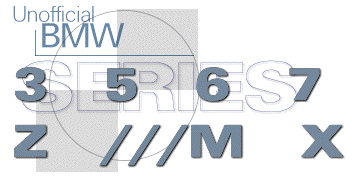 ---
From dale_at_unofficialbmw.com Fri Jul 31 13:40:25 1998
From: Dale Beuning <dale_at_unofficialbmw.com>
Subject: <E12> unlocking door
To: bmw-digest_at_digest.net
Date: Fri, 31 Jul 1998 13:32:29 -0700 (PDT)
Cc: dale_at_unofficialbmw.com , RonStygar_at_aol.com (Ron Stygar),


bmrfamly_at_nwlink.com (Dan Patzer), mpotheau_at_aol.com

Recently the drivers side rear door on our 1980 528i decided to stop opening.

This car has power locks, and when you lock/unlock the car from the drivers door all the lock buttons go up and down and all the other doors lock/unlock correctly.

This rear door won't open from the inside or the outside, it's internal lock is stuck.

I have the door halfway torn apart from the inside of the car, but can't get the interior panel the rest of the way off, two screws are blocked by the door jam.

I'm working on the mechanism from under the bottom of the door panel, which I have pulled partway off.

Any advice on this would be very much appreciated.

Please CC my email address so I can get the response without waiting for the digest to come out.

Dale Beuning
'95 M3
'88 325is
'80 528i
--
---

                       |            Dale Beuning           |
                       |       email: dale_at_unofficialbmw.com     |
                       | web: http:/www.unofficialbmw.com/ |
                        -----------------------------------

From dale_at_unofficialbmw.com Fri Jul 31 15:11:01 1998 From: Dale Beuning <dale_at_unofficialbmw.com>
Subject: Re: <E12> unlocking door
To: dale_at_unofficialbmw.com
Date: Fri, 31 Jul 1998 15:03:16 -0700 (PDT) Cc: bmw-digest_at_digest.net, RonStygar_at_aol.com, bmrfamly_at_nwlink.com,
mpotheau_at_aol.com
Got it. The lever from the door button/power lock actuator had fallen off the latch mech. I was able to flip the lever by fingertip, and open the door to get the panel off the rest of the way. No fun.
> Recently the drivers side rear door on our
> 1980 528i decided to stop opening.
Thanks to Bubba Michel and others for the quick replies.
Dale
'80 528i with all 4 doors working! (now to get all 4 power windows working!)
Unofficial Homepages: [Home] [E12] [E24] [E28] [E30] [E34] [E36] [Z3] [E39] [E46] [X5/E53] [ALL] [ Help ]