Google Search

Search (Google!!)
Search Amazon.com
Home
E12
E24
E28
E30
E34
E36
Z3
E39
E46
X5/E53
ALL
Ron Stygar
Carl Buckland
Dale Beuning
Forums
Help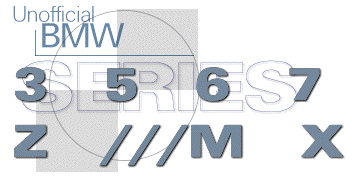 ---
Subject: Re: Power locks not working

Posted by karl koenig on May 09, 1997 at 11:32:24:

In Reply to: Power locks not working posted by Gregory Szczyrbak on April 28, 1997 at 19:31:39:

[snip]
: Where should I start next? I.E. testing current to the central : locking unit etc... How much current? Where else? What pitfalls should I look out for? All help is
: greatly appreciated. Is there a FAQ on this somewhere?
---
I assume the linkage connecting the door lock to the locking control unit is in place ;) The linkage keeps popping out of my rear door lock motor.
Mine failed a couple years ago. About all you can do (electrically) is check voltage at the supply terminal (red/black wire?), check continuity to ground (brown wire), and see if voltage to other terminals changes as you work the door button. I ended up replacing the control unit (found a used one, guaranteed good and all). I took the old one apart, and it's a real marvel of linkages, solenoids, cams, microswitches, etc. -- the way things were done before solid state controls were common. I've fixed a few non-repairable things, but that controller is beyond me.
Keep the shiny side up.
Karl
---
Unofficial Homepages: [Home] [E12] [E24] [E28] [E30] [E34] [E36] [Z3] [E39] [E46] [X5/E53] [ALL] [ Help ]