Google Search

Search (Google!!)
Search Amazon.com
Home
E12
E24
E28
E30
E34
E36
Z3
E39
E46
X5/E53
ALL
Ron Stygar
Carl Buckland
Dale Beuning
Forums
Help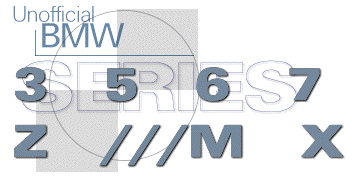 ---
Subject: Re: Power window problems, cont.
---
Posted by Troy Rudolph on July 23, 1997 at 19:12:10:
In Reply to: Power window problems, cont. posted by Nick Wickersham on July 16, 1997 at 16:26:42:
Check the following:
0) Check the fuses *AND* the circuit breakers near your left knee when you're sitting behind the wheel.
Make sure the lockout button is not pressed on the window controls on the driver's door.
Turn on the ignition key. Open one of the rear doors. WHILE HOLDING THE BUTTON DOWN, !!SLAM!! the door.
Remove the door panel. Using a voltmeter, make sure that you have power when the button is depressed. If this works, you may have to replace the motor.
On my car, this turned out to be a "mechanical" problem. Disassembling the door from the inside and lubricating the window mechanisms solved it.
Unofficial Homepages: [Home] [E12] [E24] [E28] [E30] [E34] [E36] [Z3] [E39] [E46] [X5/E53] [ALL] [ Help ]