Google Search

Search (Google!!)
Search Amazon.com
Home
E12
E24
E28
E30
E34
E36
Z3
E39
E46
X5/E53
ALL
Ron Stygar
Carl Buckland
Dale Beuning
Forums
Help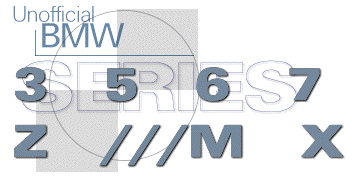 ---
Subject Re: Power locks not working

Posted by Lenny D. on May 01, 1997 at 15:48:39:

In Reply to: Power locks not working posted by Gregory Szczyrbak on April 28, 1997 at 19:31:39:

: I'll do my best to describe the situation. If any of this sounds familar to anyone, please help.
: Under normal working conditions when the driver's lock thingy is pulled up (either from the inside or : by the key), one can see and hear the power engage as it reaches the top. Currently, in my car
: when the lock thingy is pulled up, it reaches a certain point, but nothing happens. I tore the door apart : to check connections visually. They seem o.k. Where should I start next? I.E. testing current to the central : locking unit etc... How much current? Where else? What pitfalls should I look out for? All help is
: greatly appreciated. Is there a FAQ on this somewhere?
---
You may have to look at the mechanical locking mechanism itself. It physically _adjusts_ ; you may have to reposition its mounting. If it doesn't sit correctly, binding can occur and it won't achieve its maximum travel, not letting the electrical portion *see* that it's in its fully *up* position. Had this happen to me and that was the fix. By the way, you don't ever want the lock to break in the locked position. Door panel must be removed from inside the car with the door closed to get to the mechanism to open the door. No fun. Hope this helps.
---
Unofficial Homepages: [Home] [E12] [E24] [E28] [E30] [E34] [E36] [Z3] [E39] [E46] [X5/E53] [ALL] [ Help ]