Google Search

Search (Google!!)
Search Amazon.com
Home
E12
E24
E28
E30
E34
E36
Z3
E39
E46
X5/E53
ALL
Ron Stygar
Carl Buckland
Dale Beuning
Forums
Help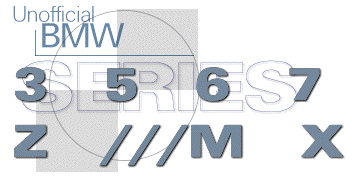 ---
Subject: Cracked Heads
---
Posted by Cliff Robb on August 11, 1997 at 13:37:01:
In Reply to: Cracked heads posted by John Hart on August 10, 1997 at 10:25:25:
: I too have a heating problem, that I'm slowly sorting : out. Unfortunately I should have replaced the fan clutch : when I replaced the water pump. How do I tell if my : head is cracked, short of removing it and having it checked : at the machine shop.
Since your car is a '79, you have the early design head which is more prone to cracking. Do you know if the car has ever overheated? Hopefully not. Two things to look for: Oil slime in your coolant overflow bottle, and/or milky slime in your oil. If neither of those things exist, & the engine seems to run good, the head is probably o.k. You ca also check your spark plugs to see how they are burning. You would like to see a hazy light to medium brown color. Check the other posts regarding overheating here & you will find all your solutions.
---
Unofficial Homepages: [Home] [E12] [E24] [E28] [E30] [E34] [E36] [Z3] [E39] [E46] [X5/E53] [ALL] [ Help ]