Google Search

Search (Google!!)
Search Amazon.com
Home
E12
E24
E28
E30
E34
E36
Z3
E39
E46
X5/E53
ALL
Ron Stygar
Carl Buckland
Dale Beuning
Forums
Help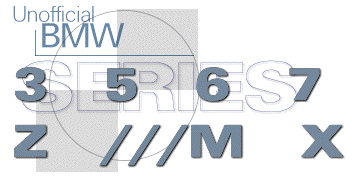 ---
Subject: Re: 528i advice

Posted by Gregory Szczyrbak on February 26, 1997 at 18:51:54:

In Reply to: 528i advice posted by Stephen Cassell on February 26, 1997 at 09:30:17:
Look out for rust (especially around the wheel wells) Crawl under the car. Look everywhere.
Go for a later model year (1980,81) as oppossed to the earlier ones (pre 1980). Less problems with fuel and air systems.
Supposedly, there have been problems with cracked heads. - not a problem with mine so far. knock on wood. The '81 is suppossed to be the better alternative to avoid this problem.
Greg 1980 528i. Stock
---
Unofficial Homepages: [Home] [E12] [E24] [E28] [E30] [E34] [E36] [Z3] [E39] [E46] [X5/E53] [ALL] [ Help ]